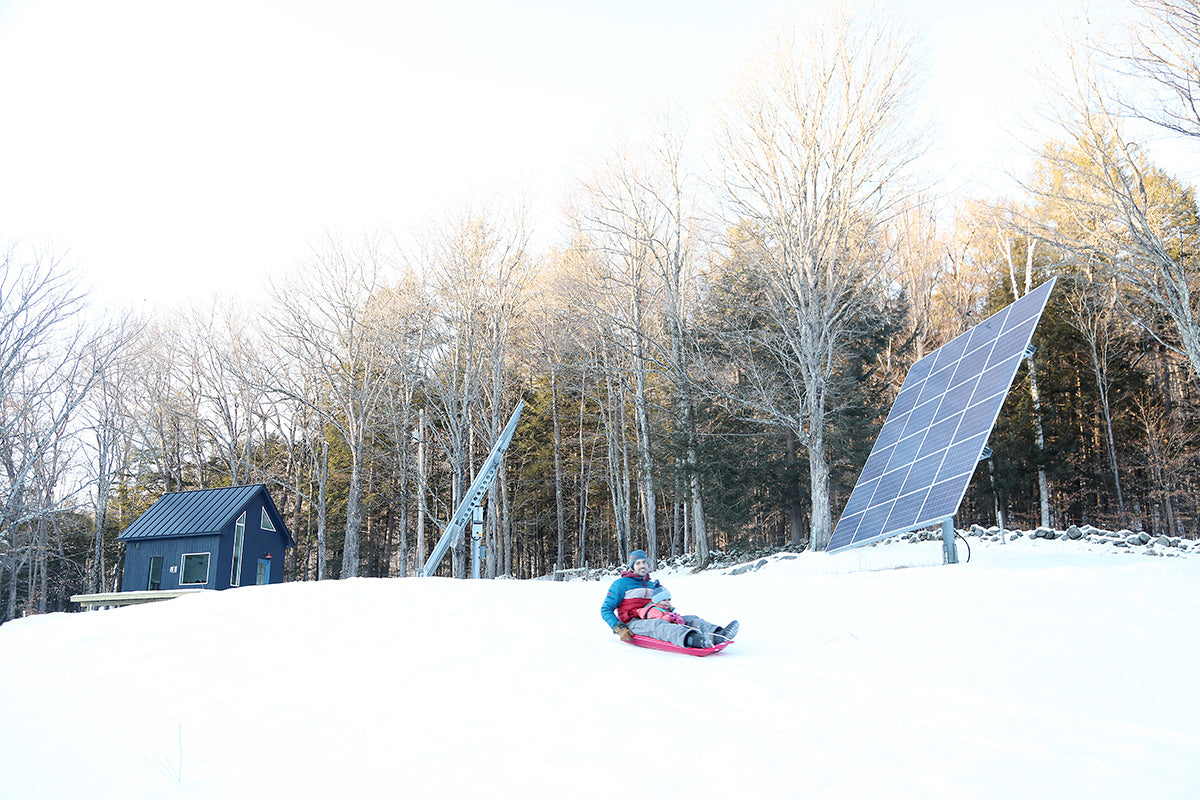 Nestled into the hillside of our 100 acre farm, the Solar Cabin at Big Picture Farm is a private and perfect contemporary-country oasis. Featuring a light, airy and modern feel, the cabin is the perfect spot to unwind. Enjoy the views from the fabulous windows, the soft king size bed with luxury Matouk Linens, or lounge on the sofa by the new Rais fireplace, or simply cook yourself a meal in the elegant kitchen. This is a perfect place for an individual or a couple to come to enjoy the wilderness and tranquility of southern Vermont.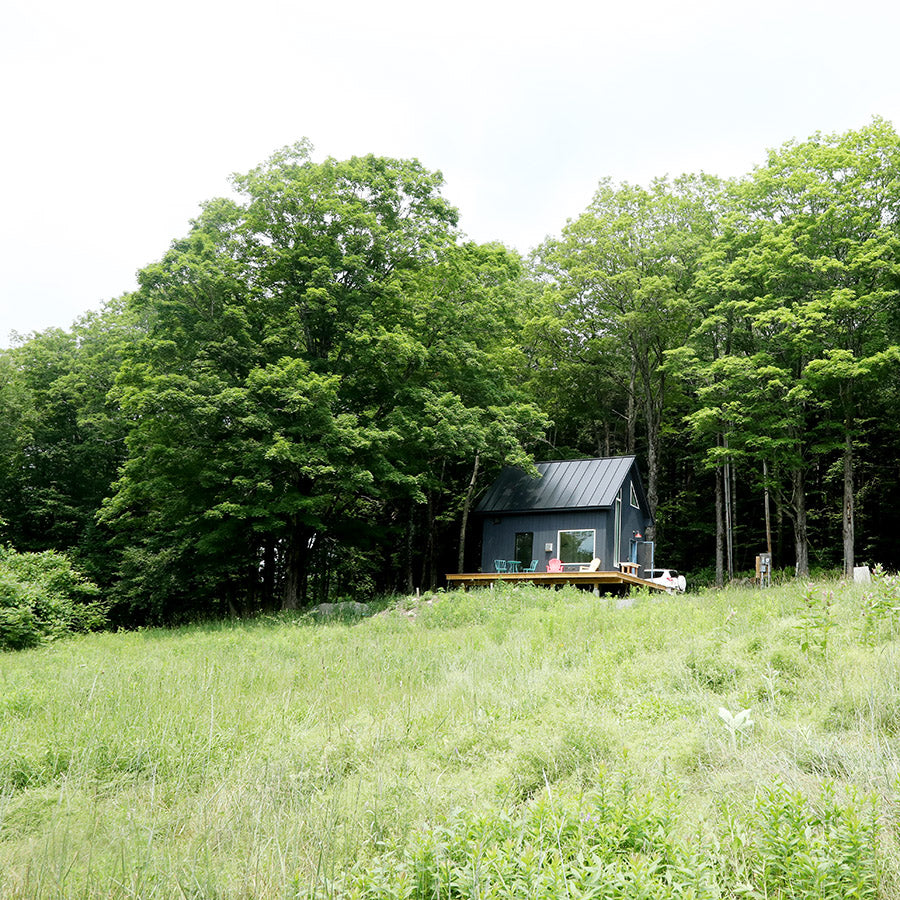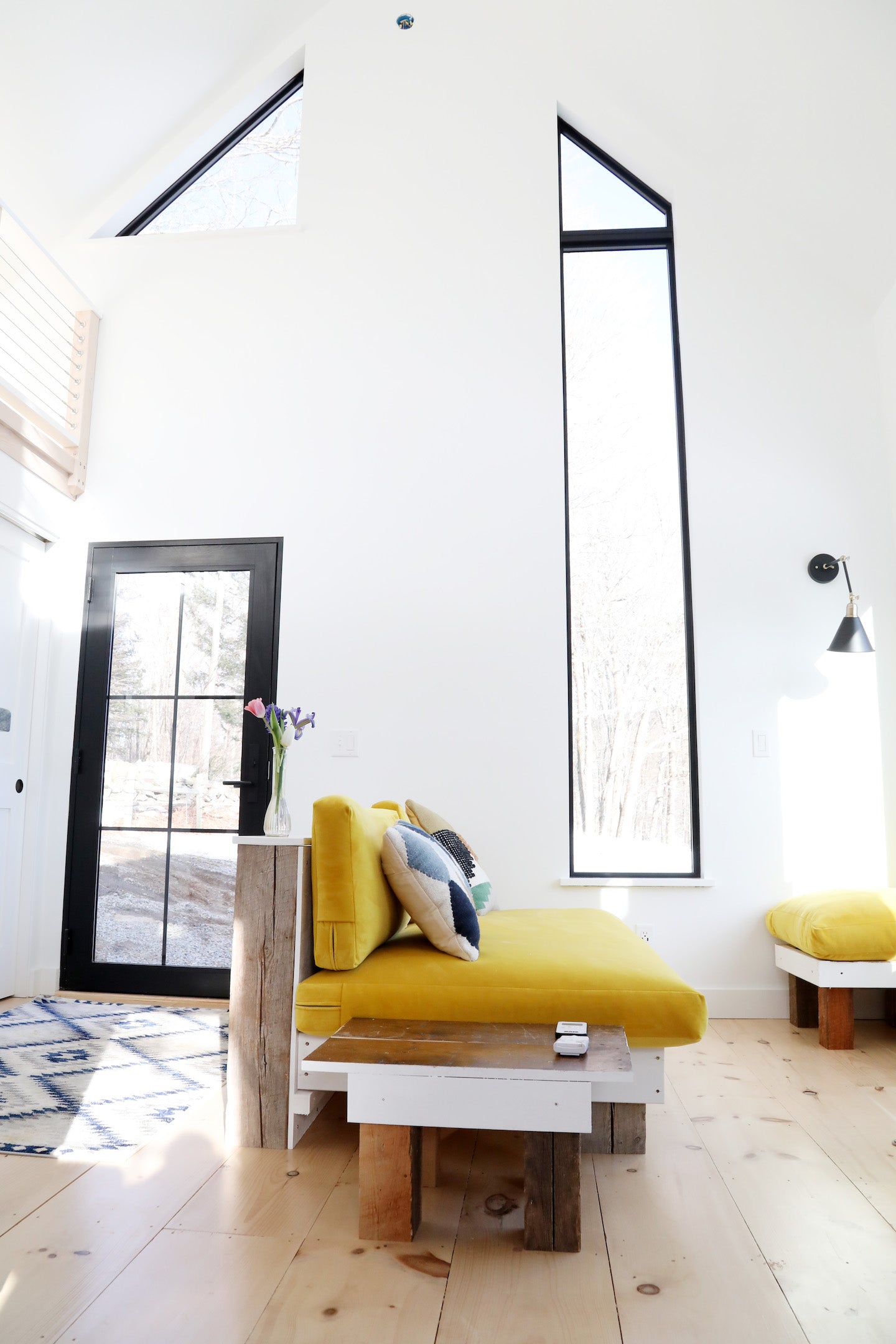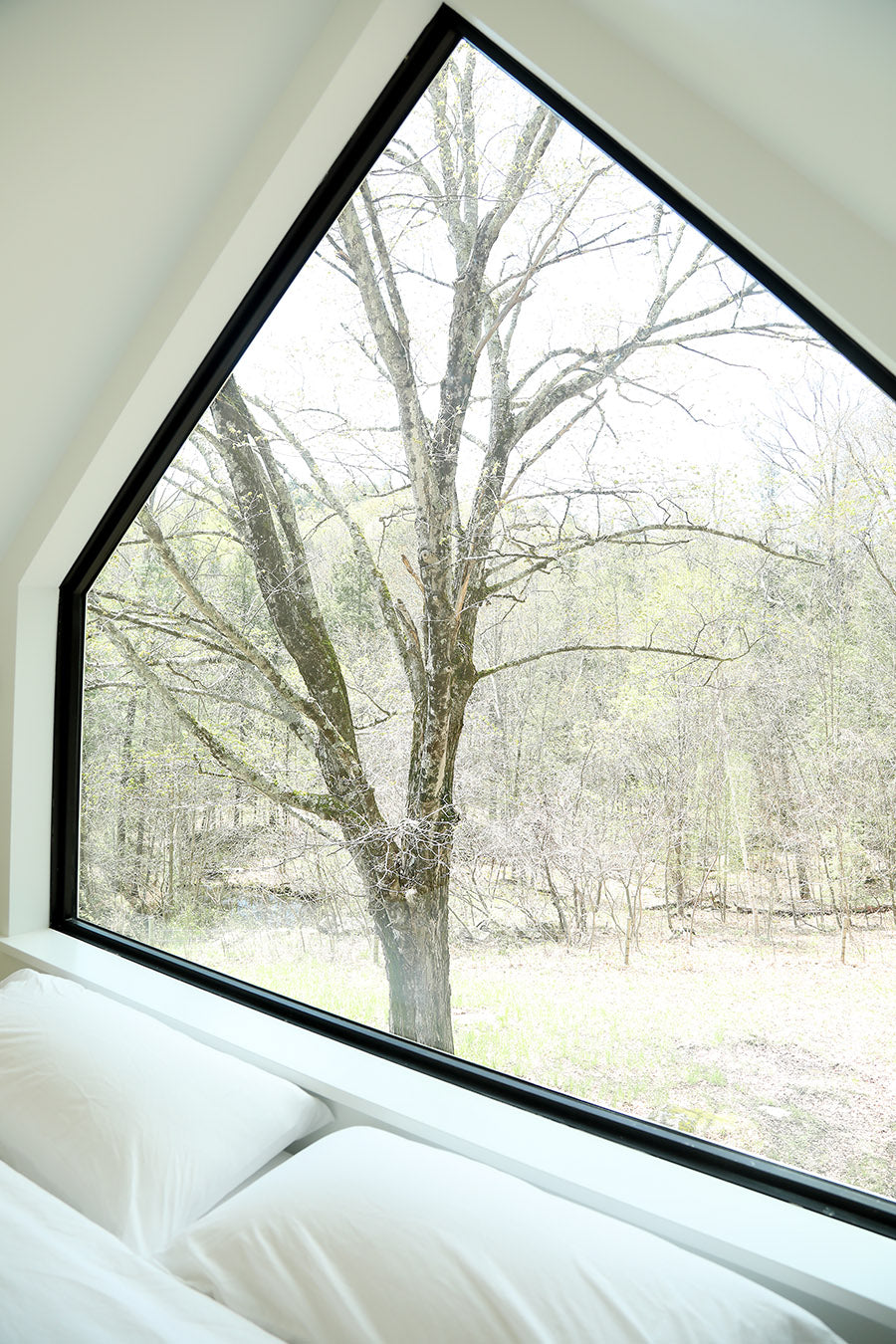 amenities include:
1 King Bed in loft with Matouk Linens
Light-filled kitchen
High-speed Internet & WiFi
Lovely Scandinavian Rais (gas) fireplace
Built-in seating area with picture window overlooking meadow
Expansive outdoor patio with bistro table for two
Window a/c in summer
Marble-tiled bathroom that features a combined bathtub and shower
Capacity: 2 people
Indoor Spaces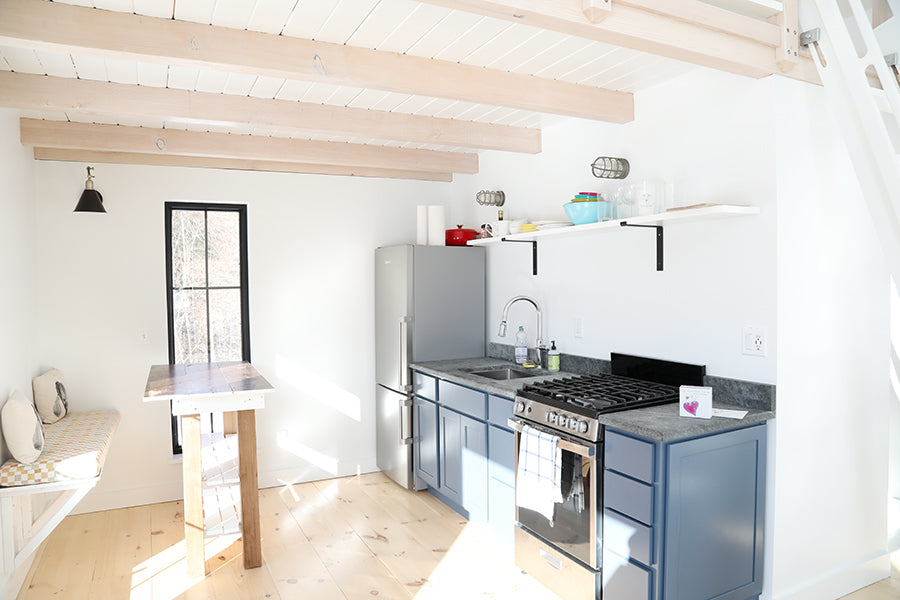 Kitchen
A gorgeous and compact kitchen features a gas range, new fridge/freezer unit, as well as a farmhouse sink.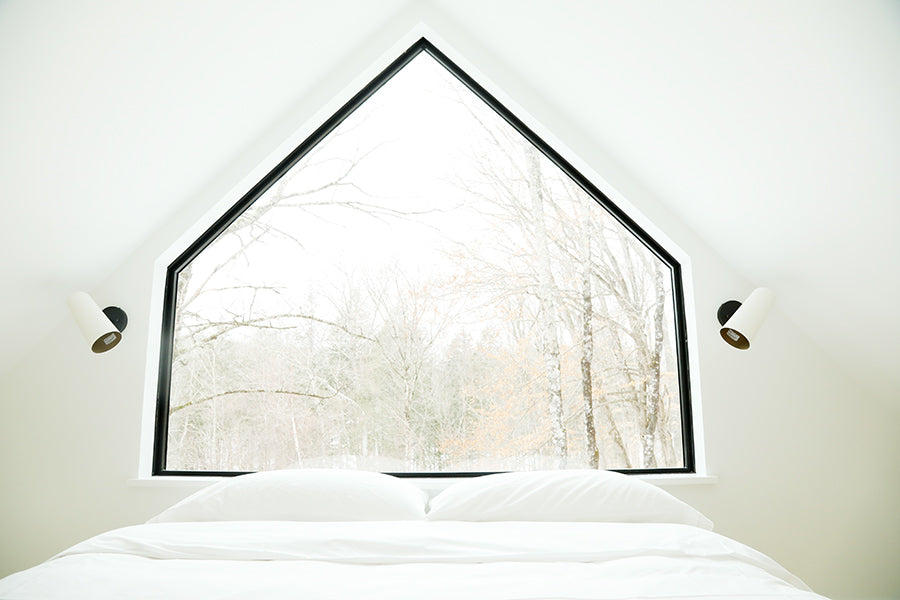 Bed in Loft
The Solar Cabin features a King mattress on a platform bed with goose down pillows and Matouk linens. The large window overlooking the meadow and grove of maples makes it feel like you are in the fanciest treehouse ever.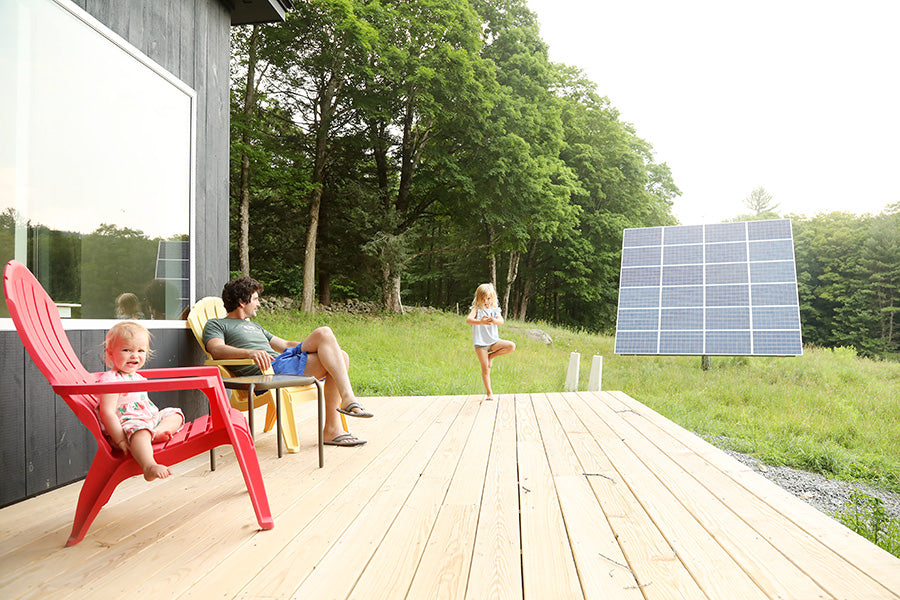 Deck
An expansive deck provide beautiful views of the wild meadow and towering maples that anchor the pasture's stone wall.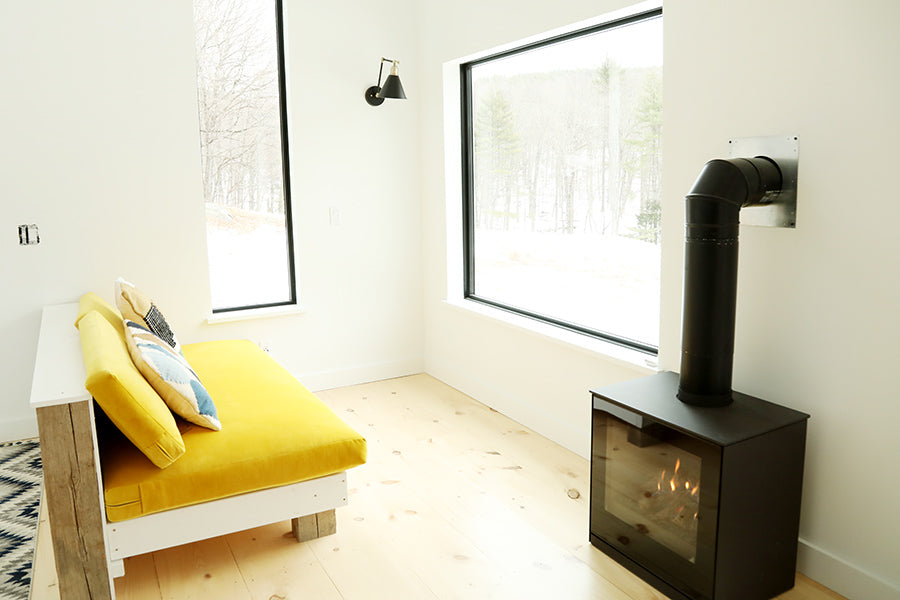 the sofa
Adjacent to the kitchen, the sofa area is kept warm by the Rais fireplace and is the perfect place to curl uip with a book or simply watch the snow fall/leaves blow out the window.
the table
Next to the kitchen, a simple artist's table with a built-in bench provides a spot to take your meals or sketch out some ideas.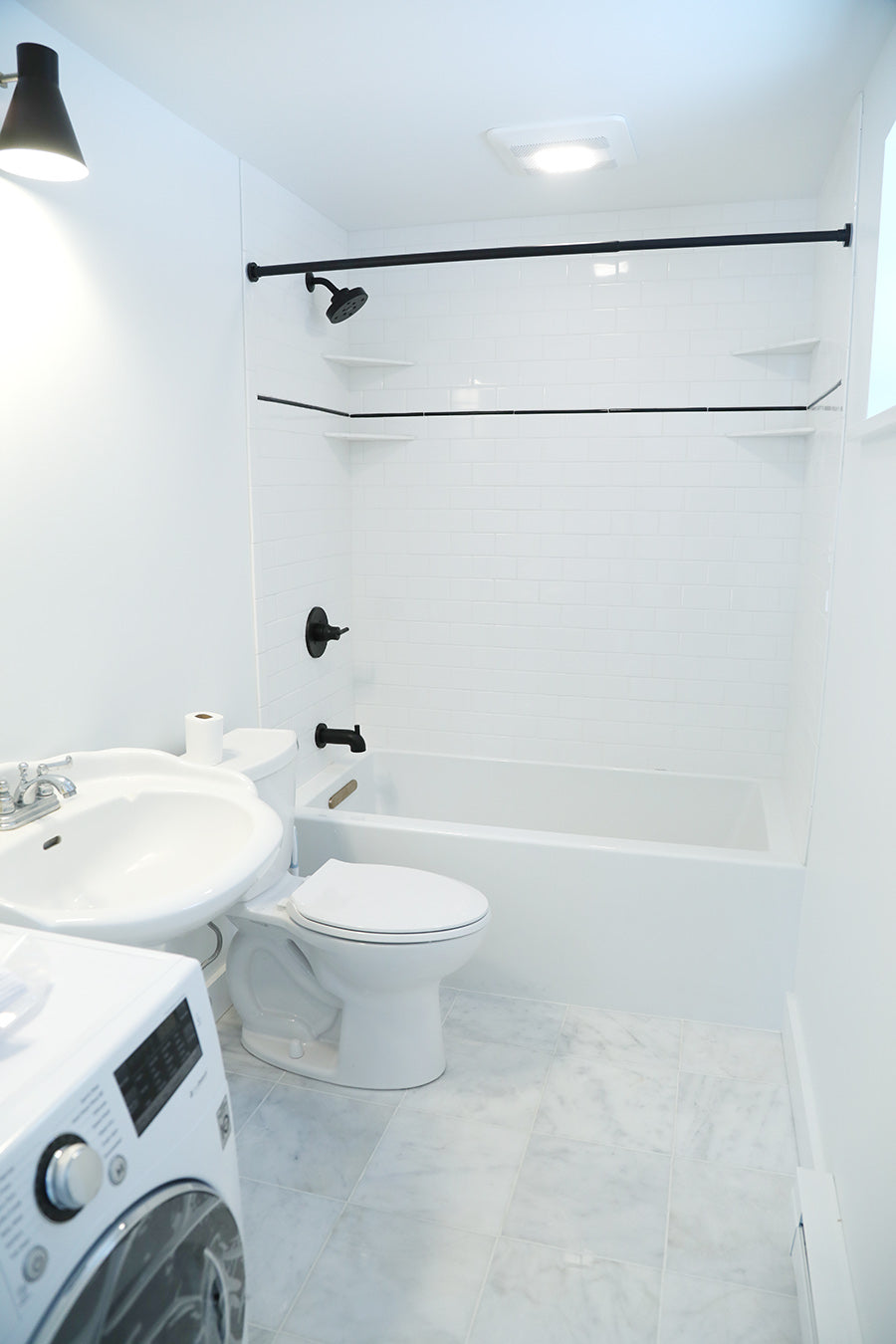 the bathroom
Features a tiled shower and large bathtub, as well as a pedestal sink and combined washer/dryer.
"What a magical stay! This home is an absolute haven, nestled amid a field of wildflowers, with a stream running by. Drinking tea with the birds and butterflies, watching the stars at night from the deck, and waking up late in the gorgeous (and comfy!) loft in the the treetops... it all made for a cozy and beautiful retreat."
outdoor spaces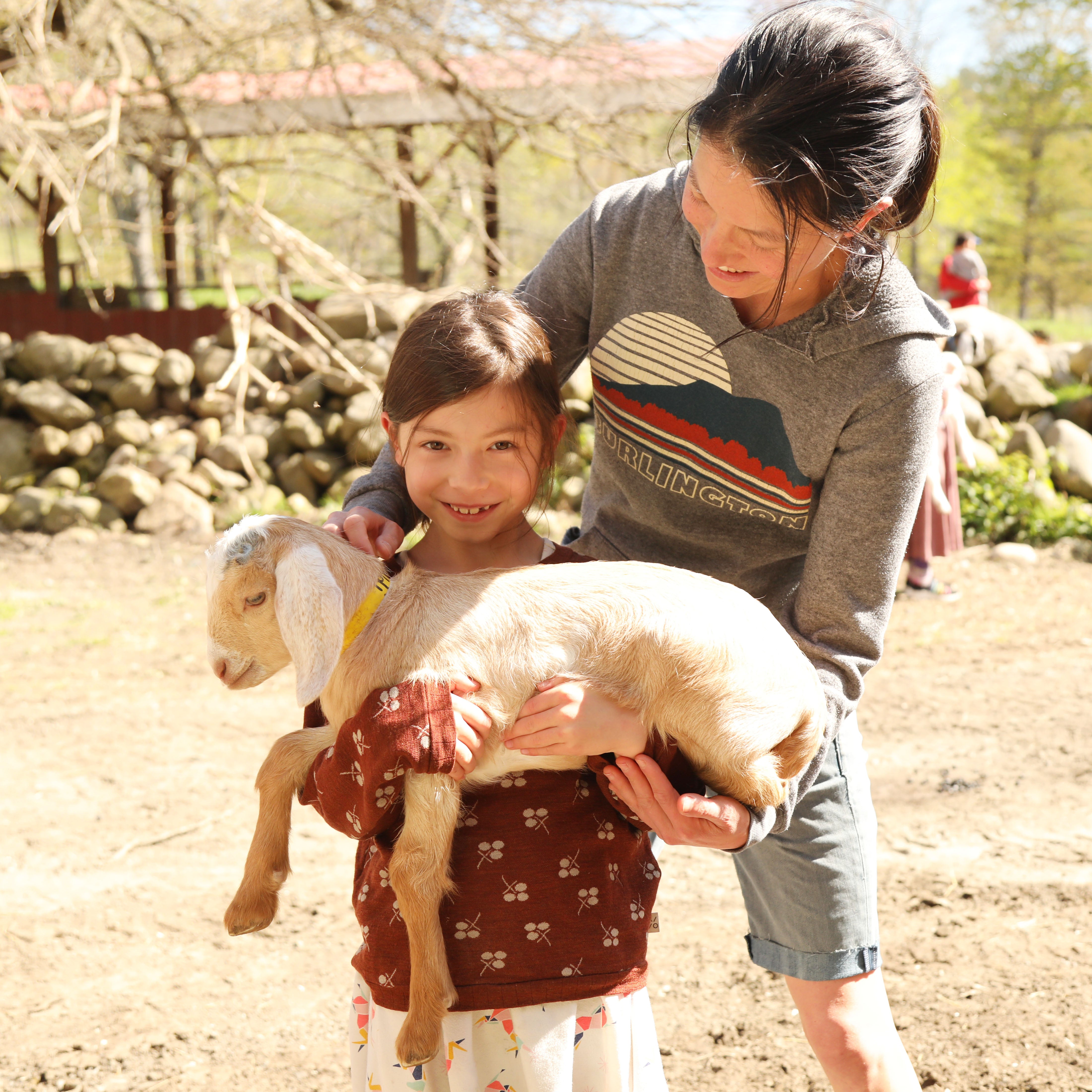 The Barnyard
We are happy to schedule a private goat "hang out" session for you and your family/friends. This is a casual, intimate, and truly unique and unforgettable experience. Goats are affectionate, funny, and splendid to look at.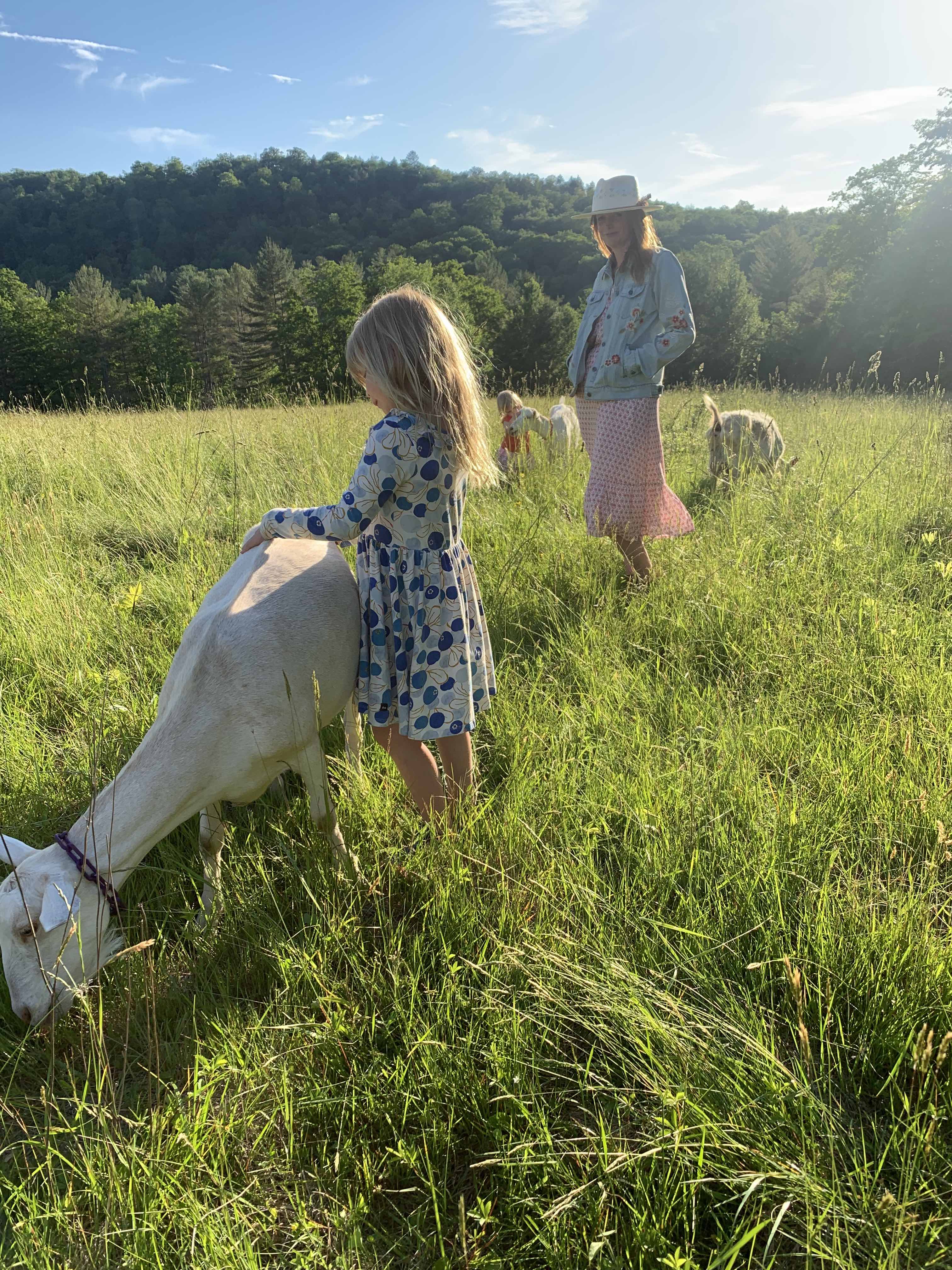 The Fields
We have 130 acres, including many fields of wildflowers and grazing animals. The variety of birds, bees, and wildlife i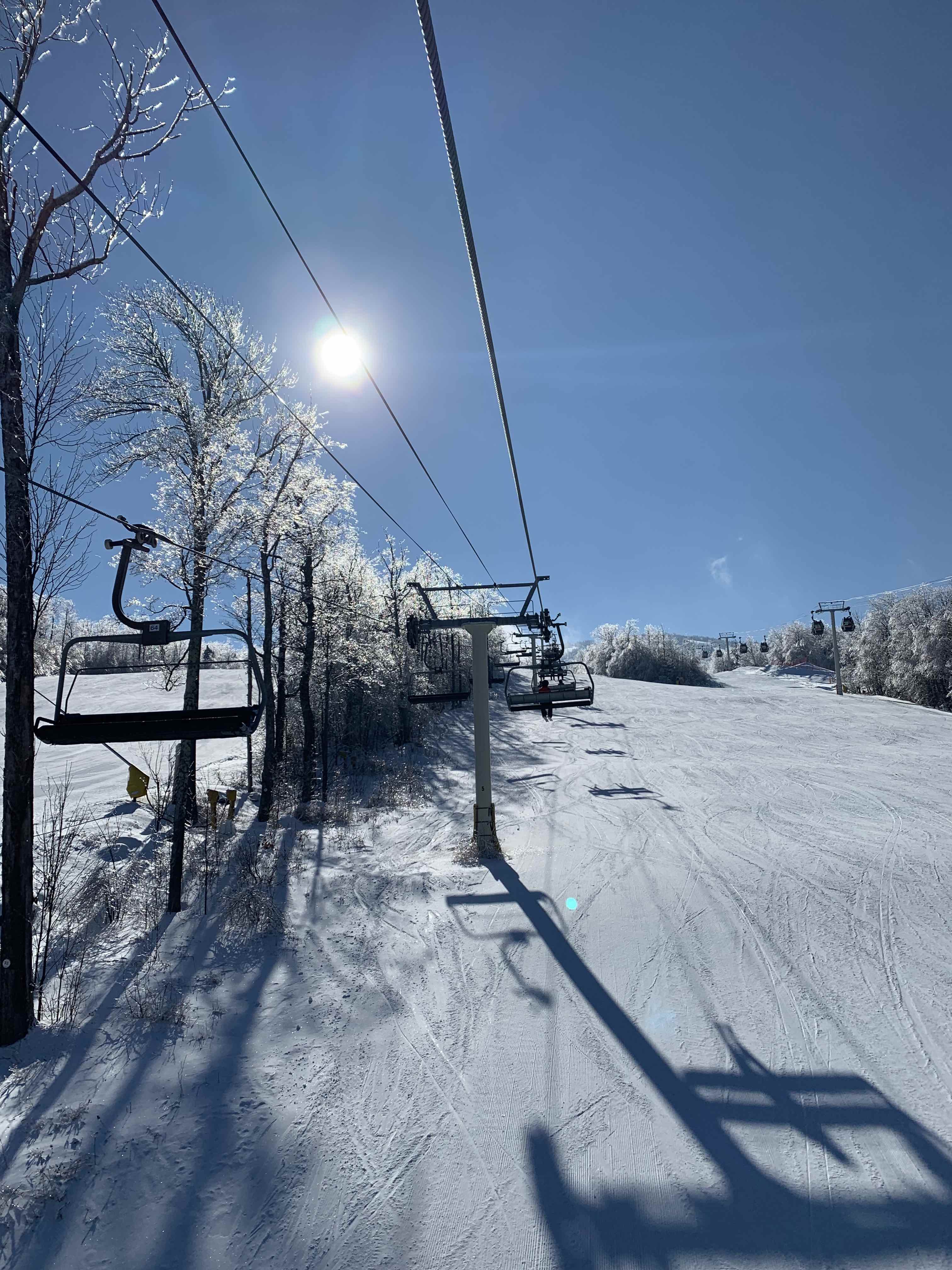 Alpine Skiing
Stratton is our family's go-to mountain come winter, but we are also between 30-40 minutes from a number of other alpine ski destinations, including Mt. Snow, Bromley, Magic Mountain, and Okemo.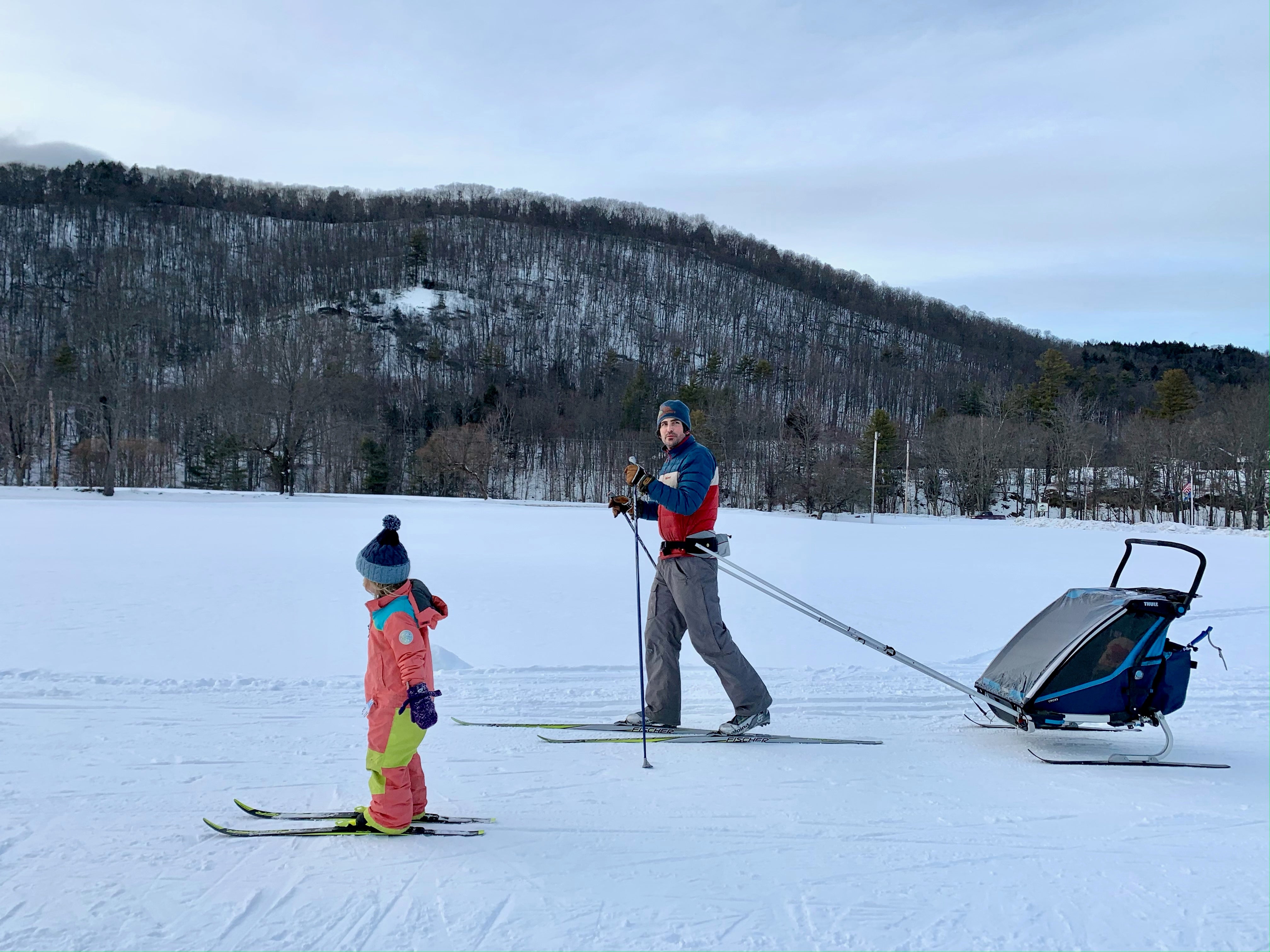 Nordic Skiing
One can enjoy trailblazing trails on farm with backcountry skis, but there are also excellent nordic centers offering groomed trails nearby, including Grafton Ponds, Wild Wings, Brattleboro Outing Club, and Stratton Nordic Center.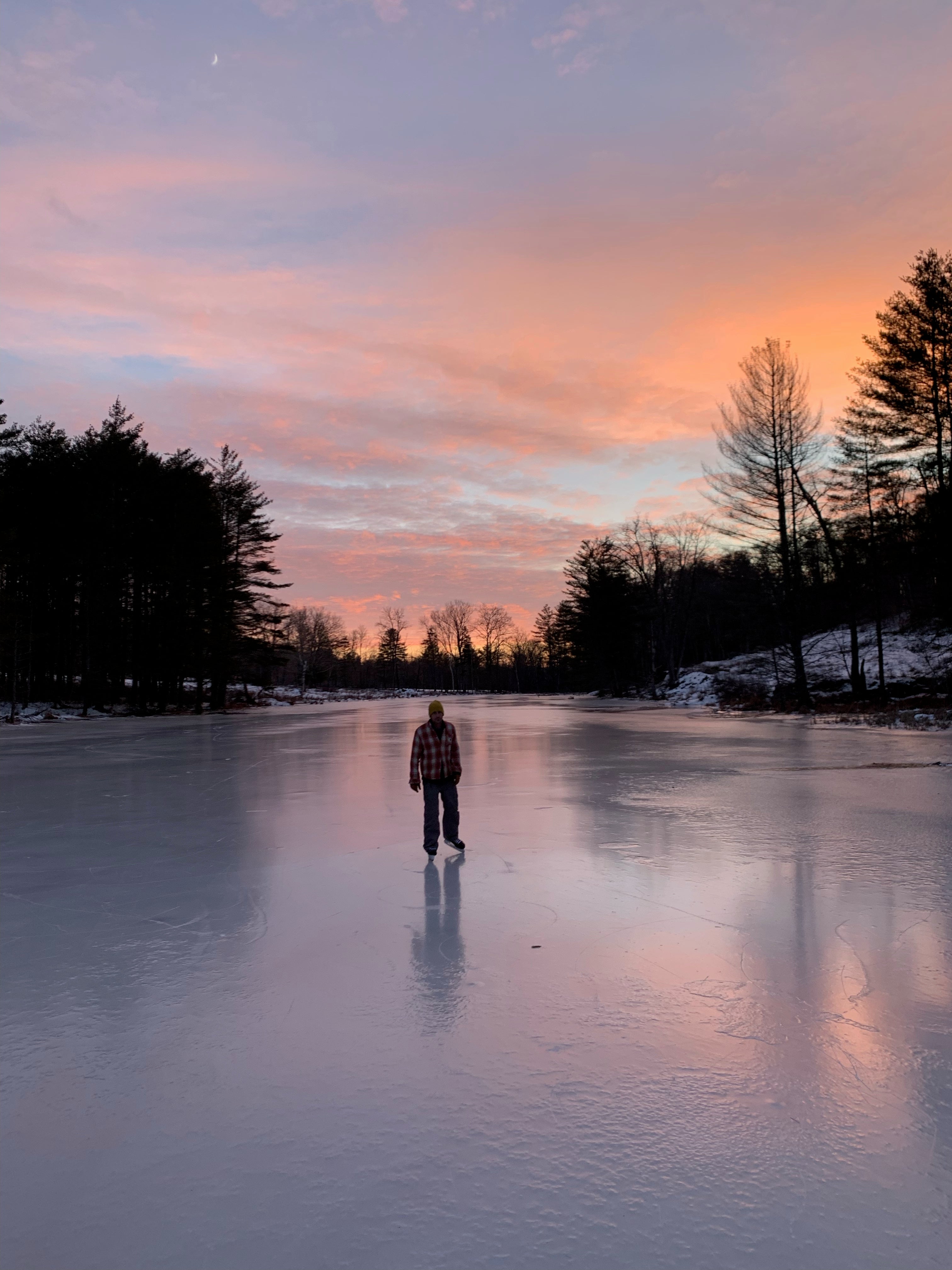 Ice Skating
When the conditions are right, our beaver pond becomes the most incredible ice skating experience in all of New England. When its not perfect at the farm, the Retreat Farm in Brattleboro is a popular skating destination once the river freezes over.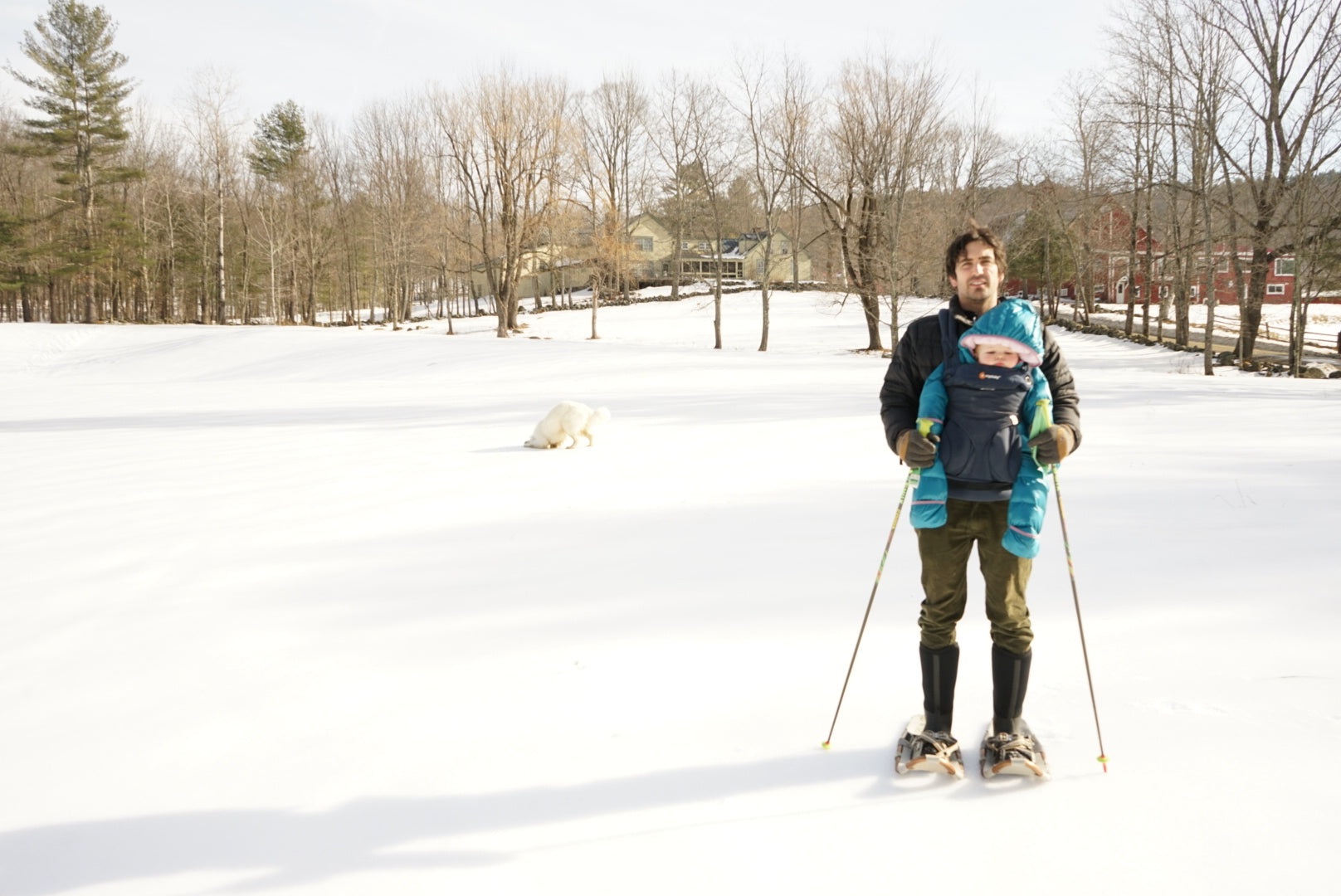 Snowshoeing
We have several sets of adult and child-sized snowshoes for those of you who wish to explore the wintry terrain right here on the farm without having to drive to an outdoor center.
"Thank you Lucas and Louisa for another wonderful stay! Amazing to experience the cabin during different seasons! Can't wait to come back."