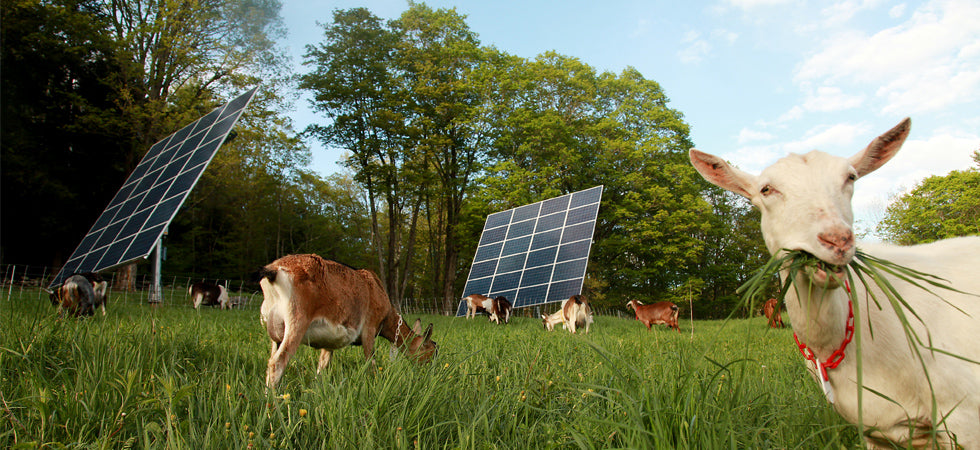 Whenever possible, we choose the high-quality, low-impact method, whether in relation to the ingredients we source, the feed we provide for our animals, the extensive grazing systems we've implemented, our commitment to solar-powered energy consumption, and, more recently, a complete transformation of Big Picture Farm's product-line into one that is zero-waste and climate-forward. In the long run, we believe that doing so is critical for the planet, the quality and taste of our food, the resilience of local communities, and the health and well-being of our animals.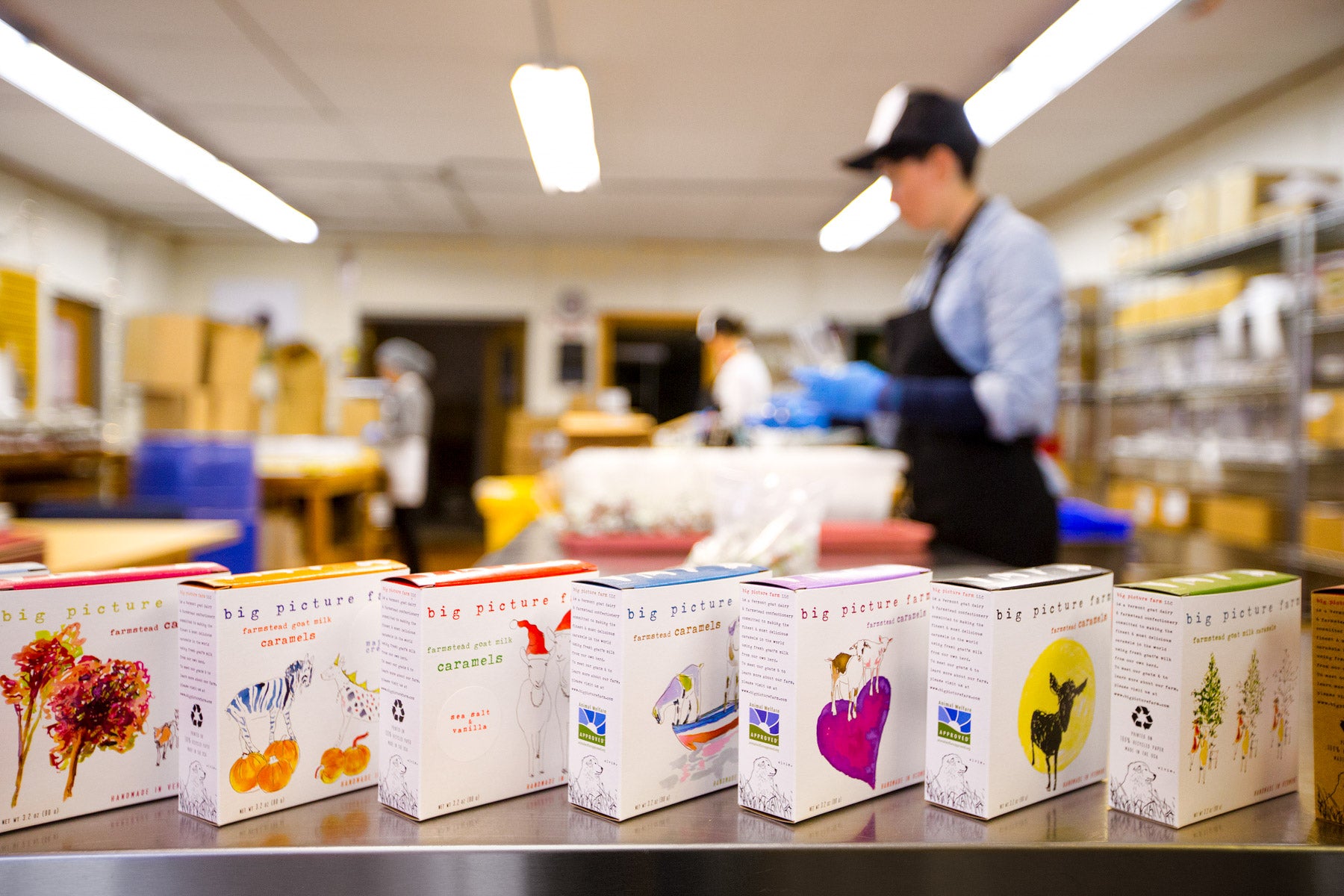 Packaging
Recyclable, FSC-Certified, Compostable = Climate-Forward. Click on the image above to access our sustainable packaging vendors and initiatives.
renewable energy
Big Picture Farm is now 100% solar-powered thanks to both a barn-mounted 32kw solar system coupled with a 12kw in-pasture solar tracker system.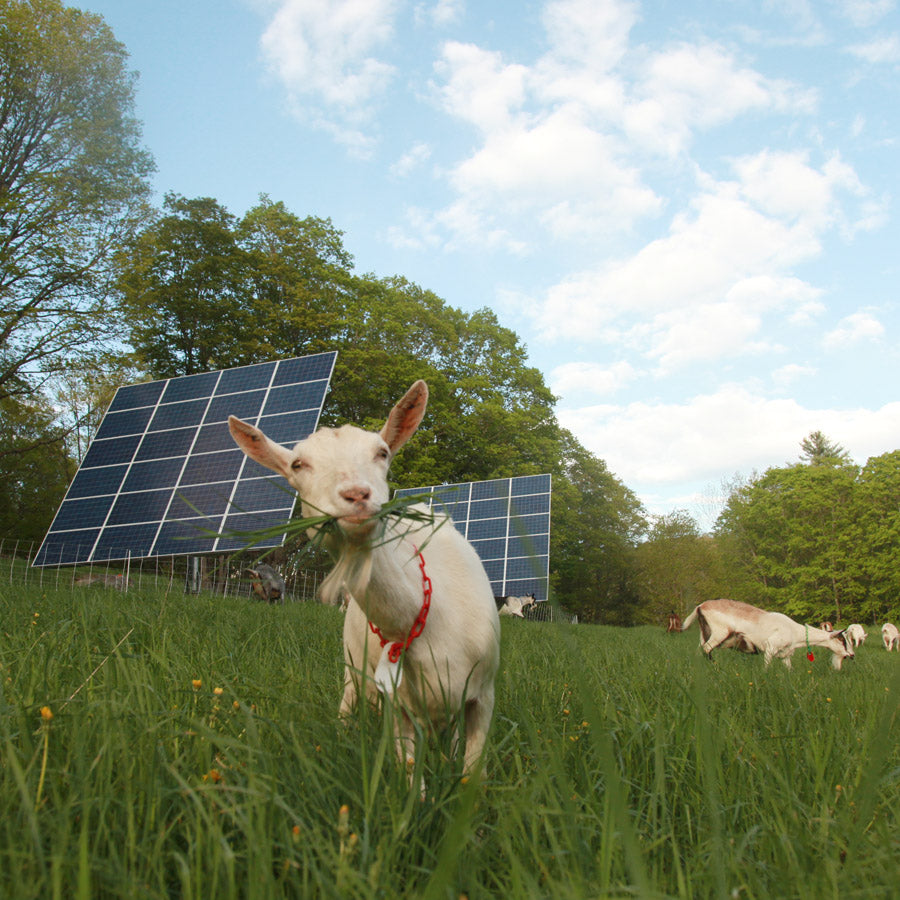 regenerative grazing
We enhance soil health of our 100 acres by rotationally grazing our goats on perennial and annual forages. Our pastures and woodlands sequester carbon dioxide and rotational grazing maintains soil health and native biodiversity.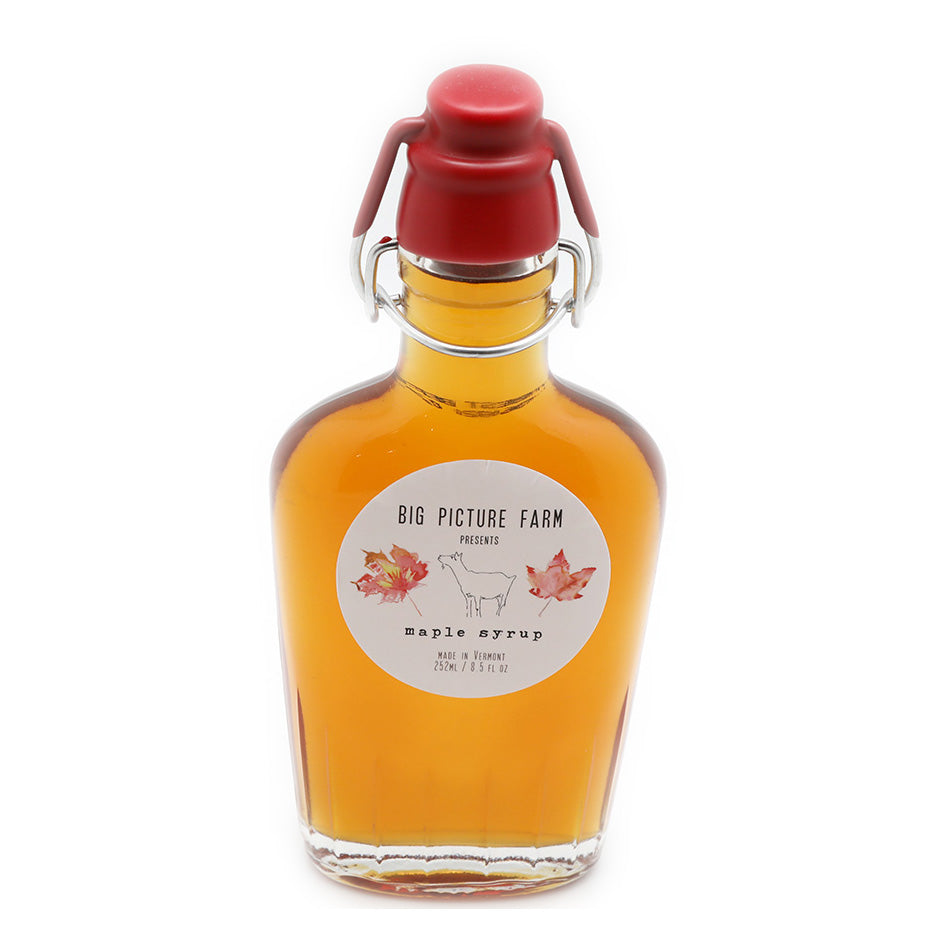 Local suppliers
While our primary ingredient is our own farmstead goat milk, we also support Vermont farmers and makers by sourcing our flavors locally whenever possible. Ingredients include Eden Cider's apple wine, Plummer's Sugarhouse (maple syrup), Chai Wallah's organic chai, Ungrounded Coffee, and Mad River Distillers's Vermont bourbon.
"It has been remarkable observing Big Picture Farm grow mindfully, and getting an inside peek into this unique, successful and innovative company, concerned as much about the impact of the animals and the planet as they are about the final product they produce upon completion. Big Picture Farm's intentional methods for operating ethically for a sustainable future have caught the attention of our community, and is an inspiration for other businesses around to do the same."
- Victoria Roberts, Co-owner, Southern Vermont Solar, LLC