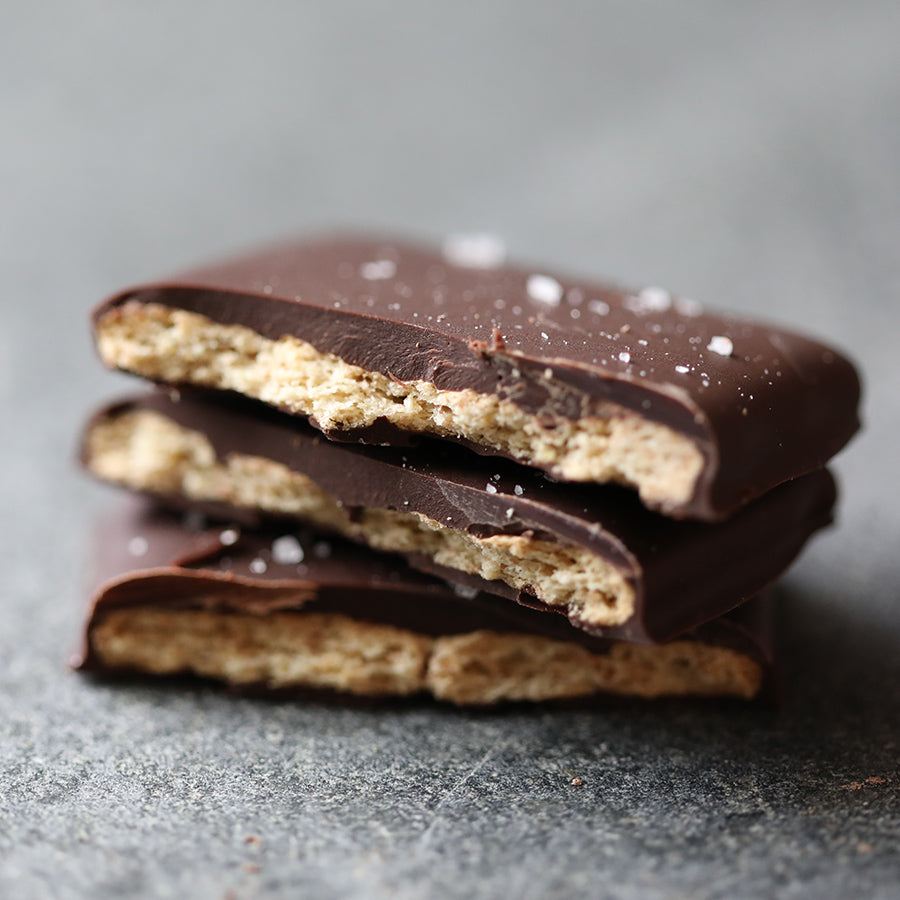 $5.00
$0.00
Chocolate Covered Graham Crackers
These are the perfect afternoon snack. Or mid-morning. Or first thing in the morning with your coffee type of snack. The only problem with these chocolate covered (organic dark chocolate, 70%) graham crackers which are dusted with sea salt is that they are so darn delicious you will want to keep eating more! 
2 large graham crackers per package. 
*PLEASE BE AWARE - chocolates are SUPER fresh and made to order, so your chocolate order may take up to a week to ship.