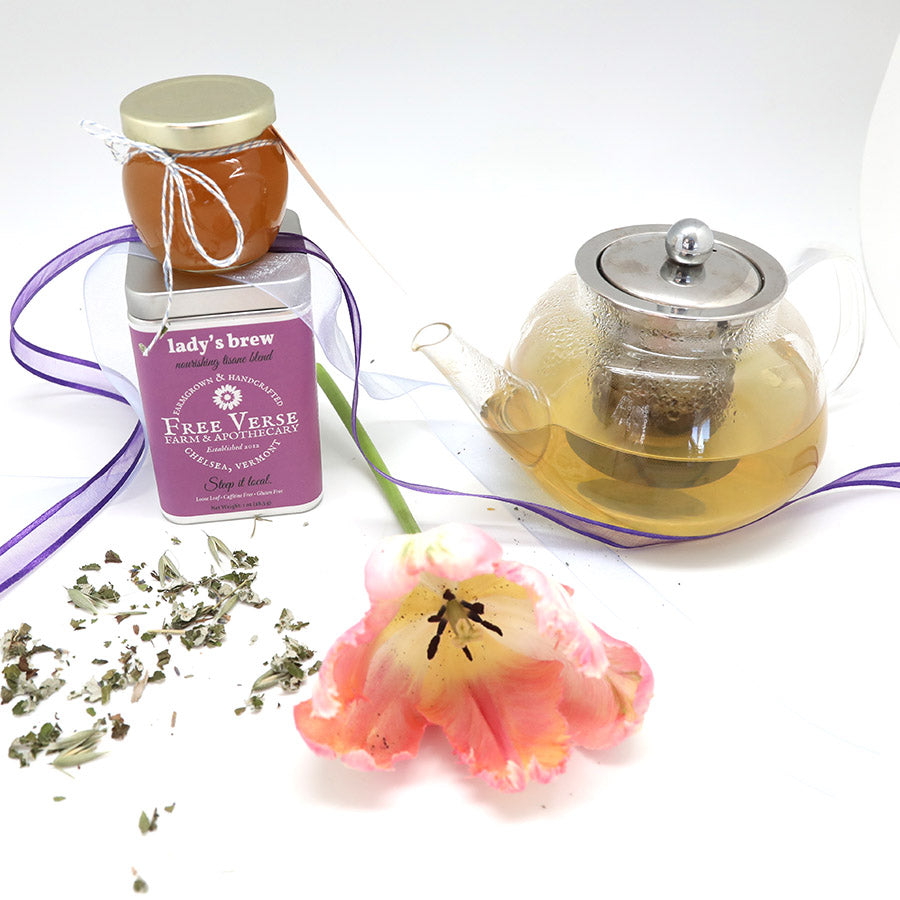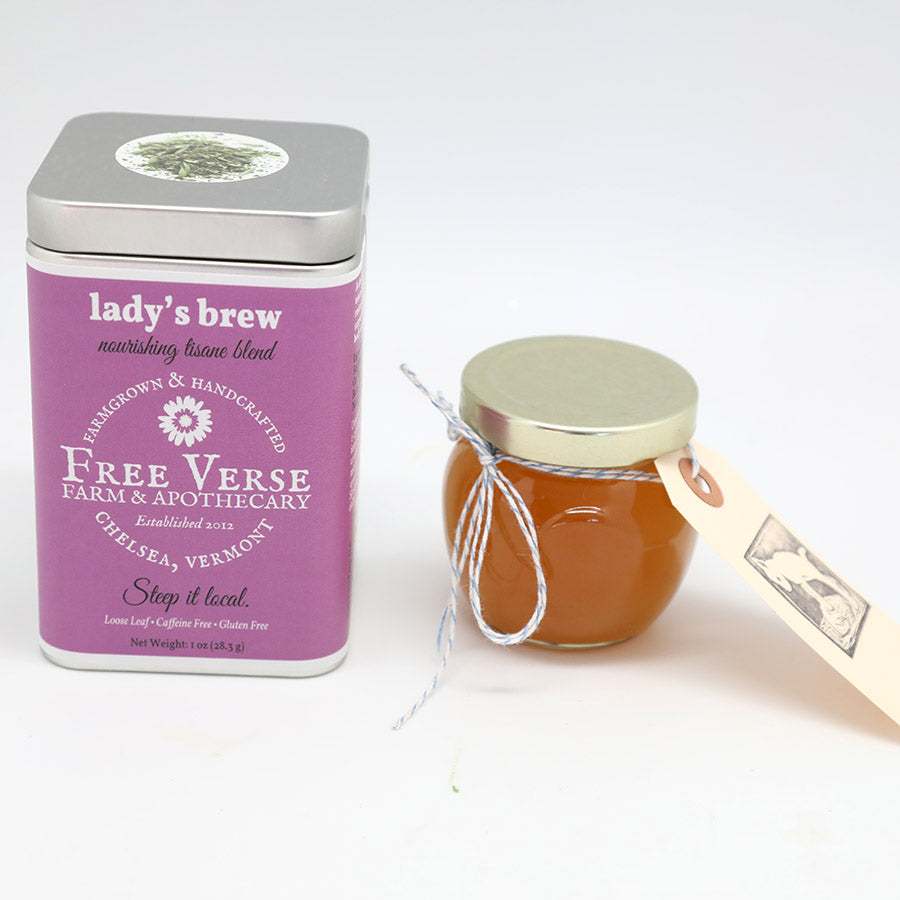 $26.00
$0.00
Tea & Honey!
Each year we harvest a limited amount of honey from our two hives of honeybees. Our hives live in our orchard and the bees wander our hillside collecting the most delicious nectar. The tea is sourced from our friends at Free Verse Farm, who grow all of their tea right here in the hills of Vermont. For this collaboration, we have selected their 'Lady's Brew,' a nourishing tisane blend of raspberry leaf, milky oat tops, lemon balm, dandelion, nettle, lavender, and mint. Yum.

A lovely gift for any lady. 
*Our farmstead honey is raw and therefore some variation in texture may occur in various temperatures.
**Honey containers may vary in shape. All are 2oz.