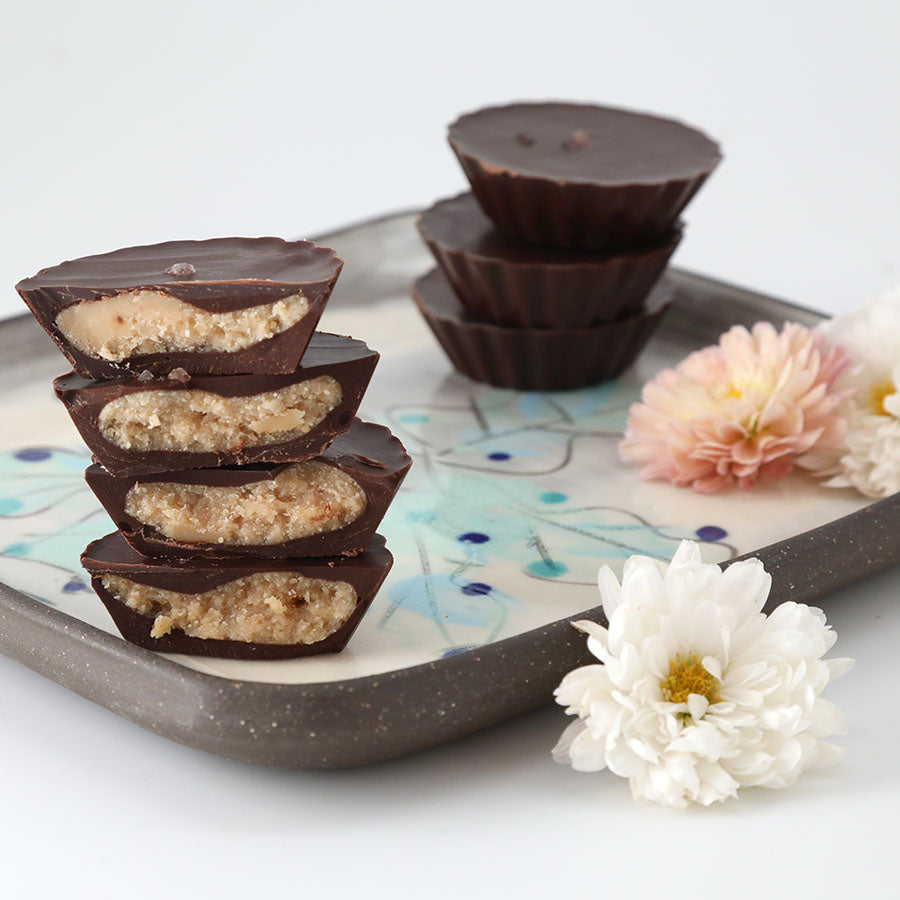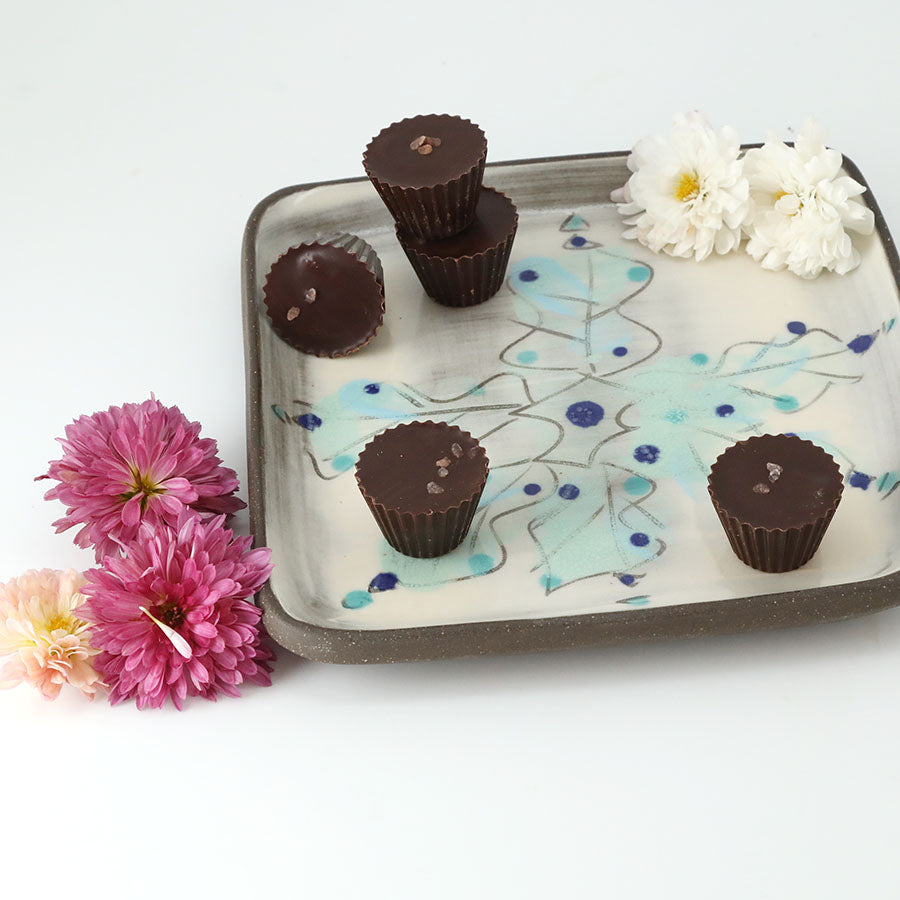 $38.00
$0.00
Winter Wonder Plate
Waiting for the first snow flakes to fly? We sure are. Enjoy the rest and quiet of winter with this beautiful snowflake plate perfect for everyday use or entertaining and displaying your chocolate covered goat milk caramel faces, or truffles, or tricks bars!

Handmade and artist inscribed by our neighbor Z-Pots, these lovelies measure approximately 6 1/2" x 6 1/2".

Microwave, oven, and dishwasher safe.
Each plate varies slightly due to its handmade nature and is signed by the artist.